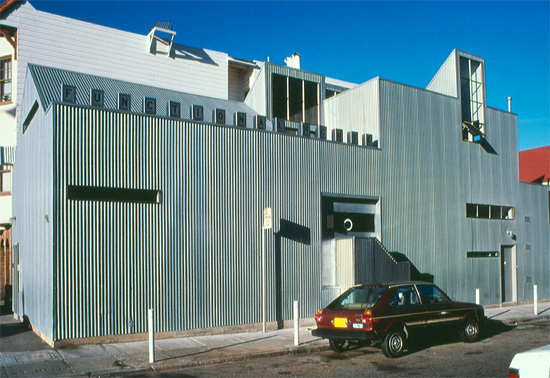 Functional House
(Collaboration with Tony May)
Mirrors, metal, lights, paint, lumber, etc.
Functional House was produced in collaboration with Tony May as part of a residency at the Capp Street Project in San Francisco. As initially conceived, the Capp Street Project invited artists to live and work at 65 Capp Street, a house redesigned and rebuilt by David Ireland and subsequently purchased by Ann Hatch and transformed into an experimental residency program.