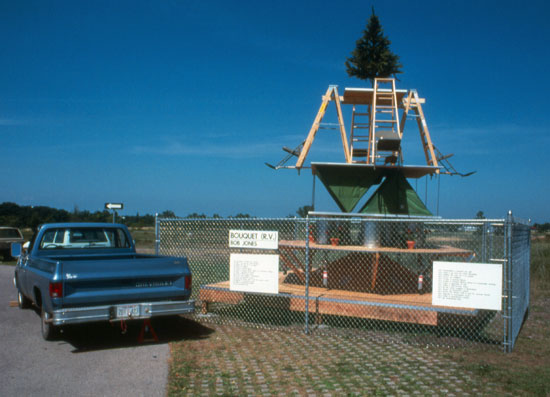 Bouquet (R.V.)
23' x 34' x 28"
Pick-up truck, artificial christmas tree, ladders, tents, folding chairs, shovels, bills, propane lanterns,
potted geraniums, signage, fencing, etc.
Recreational vehicle installed at Artpark, Lewiston, N.Y. The truck's drivetrain was extended to the underside of a large carousel-like construction, so that when the vehicle was running and in gear, the layered structure was set in motion.