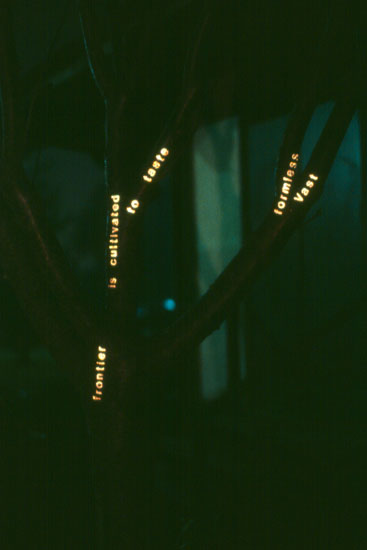 Form Follows Fiction
Night-time slide projection installation. 5 projectors over approximately 1 acre.
The branching patterns of various trees were first selected and used as the basis for sentence diagrams, with multiple sentences then being generated to fit the diagram. Each of the seventy three sentences generated was then projected at night onto the tree limb used in its generation. The text itself served to elaborate a kind of history of park landscaping, and some of the ideas this history has come to promote.
Above text reads: "Vast formless frontier is cultivated to taste"